The majority of e-commerce platforms allow you to offer your content in several different languages at the same time. However, for the best user experience, we recommend opting for a tailor-made translation of your Magento, Shopify or other online store. As Magento is one of the leading and most popular options on the market, we've put together this guide to help you figure out how to proceed.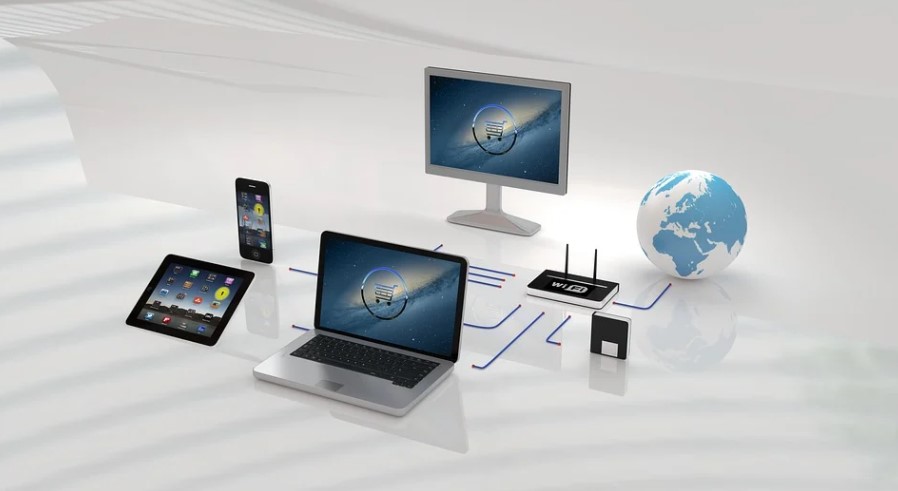 What elements do you need to translate on Magento?
Magento comes ready to facilitate multilingual pages as standard. In other words, with just a few adjustments, you can offer similar user experiences no matter what language your visitors speak. However, you'll need to take care in order to achieve this, as not all aspects can be automatically translated and you might prefer to make some manual adjustments to adapt the messages to your brand's tone.
Product catalog
You'll want to focus your translation efforts on this part of your store. This is where you describe your products to your customers, and so you'll need to pay close attention to the quality of the texts. Don't miss out on the chance to connect with your audience and adapt texts to the different cultures and uses of each country.
Static and automatic pages
When your customers carry out different actions, such as placing an order or subscribing to a newsletter, they'll reach areas of your website on which the contents do not vary. By manually translating these pages, you'll be able to personalize them and adapt the tone of your communication to the culture of each region, as well as customizing your communication style.
Navigation elements
These are the buttons that make up your website. If you've used templates, Magento offers automatic options in a whole host of languages. However, if you're looking for a specific communication style, you might need to have these translated in order to ensure better control over the way in which you address your audience.
How much does it cost to translate a Magento store?
Whether you work with the open-source version or if you want to translate Magento 2 to English, what will ultimately determine the price per word of the service purchased is exactly how common or rare the language into which you wish to translate your content is. For example, texts in English are often more brief and economical, in comparison to those translated into Chinese or Arabic which – as well as being less well known – require more words to express the same concept.
The number of elements requiring translation will also determine the total of your quote. Typically, your bill will increase as you add content. However, the price per word will decrease considerably. For this reason, if you're thinking about translating your whole site, negotiating the full project in one go will end up costing you less.
Avoid free machine translation
Without a doubt, these days, it is very important to stand out from the competition and create close ties with your audience in order to build loyalty. Communication is a very important vehicle in this regard, as it can be a great help in creating and strengthening bonds. We know that each culture has its own specificities and preferences when it comes to communicating, and machine-translation tools are not capable of offering the nuances required.
Although their low costs may be tempting, you'll risk diluting your brand identity. If you're not fluent in another language, you won't be able to detect any serious errors that can make you look unprofessional to your customers, thereby losing credibility.
Translation of Magento 2
Magento 2 offers the option to set up translations of your site within the theme itself, as well as managing each version through different view panels. Start by creating an i18n directory and add the file with your CSV directory. Remember that this document should include pairs offering equivalent translations in each language.
Clear the cache to implement this data. Then, all you'll need to do is change the design's configuration and choose the scope to which you'll apply this new value. Save, refresh the cache and you'll be ready to go! Now you can preview your translated page.
The most well-known plug-ins for translating on Magento
Although – as we've already noted – the best option is always to opt for a tailor-made translation, wherever possible, Magento also offers the option to install plug-ins with which you can create automatic translations of the different sections of your e-commerce site. The price and quantity of languages will depend on which tool you choose. These are the most common:
Transfluent

Smartcat

Lingotek

Weglot
Request a quote for your Magento translation
At Blarlo, we'll help you to bring your business' message to your customers as accurately as possible. Thanks to our experience, we adapt the information, tone and style of these communications to your audience, wherever they may be. Ask us for a translation quote and enjoy the peace of mind of knowing that you are in good hands.
At Blarlo, we offer nearly 600 languages from which to choose. Get in touch with us and have your Magento store translated quickly and professionally.
This post is also available in: Español (Spanish) Français (French) Deutsch (German)