The current pandemic in which we find ourselves has changed everything in all business and social contexts. That's why we've come to ask what translation will be like after COVID-19 in this post. What changes have come about in this sector or will come about in the future? If you want to know about this professional activity's current situation, you're in the right place.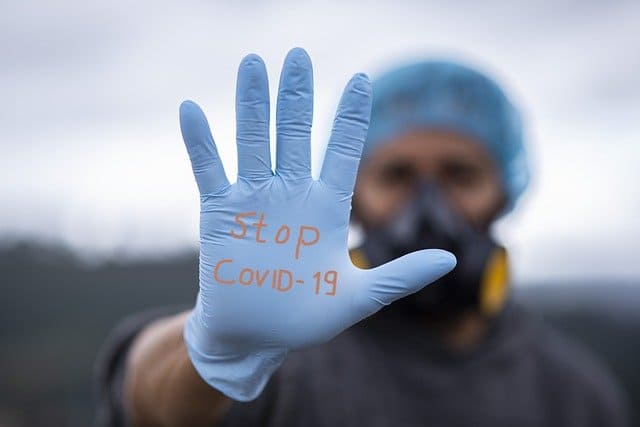 Professional translators and coronavirus
Translators are people who, like anyone else, are exposed to this fateful virus and to spreading it. That's why, just like the companies for which they work, they have found themselves obliged to seek protection and adopt general health measures.
Having said that, it is also true that this is a sector in which working from home was already possible, making some of the changes that were necessary a bit more easy to implement. Thus, you should know that many translators were already doing their work from home and turning it in digitally, without having to have direct contact with customers and superiors.
In the world of interpretation, nonetheless, there has been a great change in this sense – and we'll talk about that change in the next section.
How has the crisis affected the sector in terms of workflow? In two opposite directions. On the one hand, a reduction in tourism between countries has limited the amount of work, especially in the summer when work normally grew exponentially. On the other hand, the need to translate documents of all types has increased, especially scientific and medical documents. Limits to personal contact have made all types of companies and organizations have to increase the creation and distribution of written content in different languages to make up for the lack of oral communication.
Translation and the new normal
Faced with the new normal, professional translators have also had to reinvent themselves. Digitalization has experienced exponential development. This is not just true when looking for translators but also – and especially – when delivering the services and work ordered. Many of these changes are already being applied. Also, some new demand for translations has cropped up. For example, restaurants and gastronomic establishments have included QR codes on their tables to allow their menus to be accessed via mobile devices – these menus are usually translated to several languages. The work of professional translators has thus been more necessary.
The majority of translators work from home and take advantage of digitalization to optimize their services. Translation agencies have found themselves obliged to embrace technology to continue doing their work. In terms of interpreters, online communication abounds, and that has made them have to adapt to online simultaneous interpretation. In addition, when their physical presence continues to be required, they have had to get used to the use of face masks, which make it hard to understand and hinder bidirectional communication.
Lastly, electronic signatures to prove the authenticity of sworn translations is the final factor that must be considered.
As you can see, translation after COVID-19 has evolved technologically, but its essence has remained intact.
This post is also available in: Español (Spanish) Français (French)