You've probably heard that the Bible is the most translated book in the world. But, have you ever wondered which other books have been translated the most? In this article, we want to show you which novels have achieved the greatest success throughout the years and have been translated to hundreds of languages and dialects. If you like to read, stick with us; this post is sure to be of interest.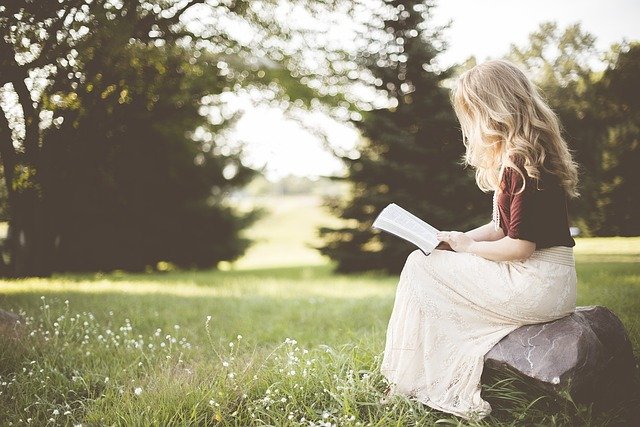 List of the 10 most translated books in history
Some books have the capacity to fascinate a wide range of languages and cultures and achieve fame all over the world. Thanks to translation, this knowledge can be shared and enjoyed by people on the opposite ends of the Earth. Read on to discover a list of the most translated:
The Bible
This list includes religious works. As such, as we noted earlier, we find the Bible at the top of our list. Originally, this book was written in three languages: Hebrew, Arabic and Greek. Today, it can be found in 704 languages and dialects, reaching 6.1 billion speakers across the world.
The Little Prince, Antoine de Saint-Exupéry
This story was written by the French author Antoine de Saint-Exupéry and comes second on our list. This is a beautiful tale with philosophical overtones, published in 1943. Since then, it has been translated into 475 languages. Interestingly, one of these translations – number 300, to be specific – is written in Hassaniya, a dialect of the Western Sahara. More specifically, this translation was created in Cape Juby, where the author found his inspiration for this fantastic work.
The Adventures of Pinocchio, by Carlo Collodi
This story was written in Italian and tells the tale of a puppet who ends up becoming a real boy after various adventures. It was published in 1883 and, ever since, has been translated into 260 languages.
Alice in Wonderland, by Lewis Carroll
This lovely work of fiction was published in English in 1865 and, since then, has been translated to a total of 174 languages across the world. As such, millions of readers have been delighted by the teachings and metaphors found within this masterpiece.
Twenty Thousand Leagues Under the Sea, by Jules Verne
The adventures of Captain Nemo have been told in more than 170 languages. The original version was written in French by Jules Verne and published in 1870. Ever since, its success and fame has only continued to grow, becoming one of the most important works of classical literature.
The Fairy Tales of Hans Christian Andersen
The Fairy Tales of Hans Christian Andersen include, among others, the Little Mermaid, the Princess and the Pea, the Ugly Duckling, and the Snow Queen. Their original versions were published in Danish and have been translated into more than 150 languages.
Don Quijote, by Miguel de Cervantes
Did you know that "Don Quijote" was originally entitled "The Ingenious Gentleman Don Quixote of La Mancha "? In any case, this most famous Spanish book was published in 1605 and has been translated into 145 languages. Together with the Bible, it is the oldest book in this list of the most translated publications.
The Adventures of Tintin, by Hergé
Just like its protagonists, this book – which recounts the adventures of Tintin – has travelled the length and breadth of the world. The series of comics published in French between 1929 and 1976 has been translated into 115 languages.
Asterix the Gaul, by René Goscinny and Albert Uderzo
Once again, we find a French comic in this list of the most translated works. And into how many languages has it been translated? More than 115 across the world to date. It was first published in 1960.
Harry Potter, by J.K. Rowling
Just two decades after its first publication, the saga of Harry Potter, the most famous wizard in history, has already been translated from English to 77 different languages. This tale has charmed both children and adults alike.
And that's the end of our little review. These are books that have made history and form part of our global heritage, despite having been originally written in a language completely alien to us.
We believe that writing should be considered one of the most precious inventions in human history. Thanks to this gift, we are able to acquire knowledge and share it across the world. As a result, we must recognize the important role that translators have played in interpreting the most translated books in history. At Blarlo, we understand the importance of a good translation – that's why we work with the best professionals.
This post is also available in: Español (Spanish) Français (French) Deutsch (German)