Are you looking for personalized and quality culinary translation? Our team of qualified professionals with demonstrable experience will successfully take care of your requests.
In this article, we want to convince you of the importance of the most common translation techniques and their potential for combination. We will also talk to you about the keys for obtaining professional translations from the hands of our experts.
Culinary translation consists in conveying the same message from one language to another taking the culture, space, time of the source language into account, as well as that of the target language. The needs of each business and culture, customs and other relevant and interesting aspects must be properly understood.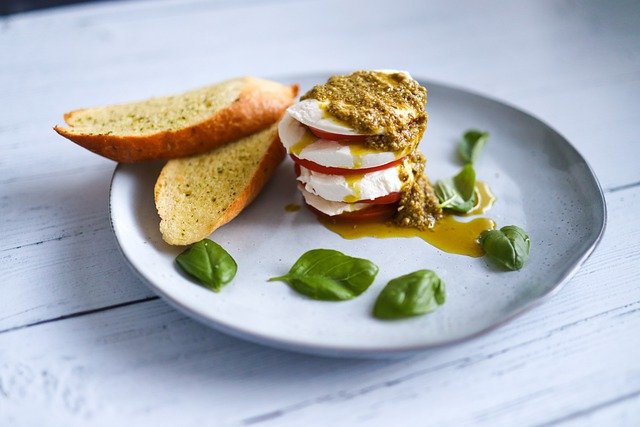 For starters, you should know that this type of translation will allow your food establishment or company to offer its services to the ideal type of customer and in the country that suits you. For this reason, it is important that you have a correctly translated menu. It is time to have your culinary texts in different languages!
Now let's continue with a description of the most common translation techniques. They apply to different methodologies within the same text.
✔️ Literal translation
This consists of translating sentences word for word, and doing so in a very precise way! It is a translation technique in which there is no room for the art of double meanings. The text is translated literally, without needing to change its structure or meaning.
Literal translation is the least commonly used, as it needs for the two languages to coincide in term of structure and meaning. The reality is that there are not many words that have one single translation in any one language.
We always adapt culinary texts to the needs of each language.
✔️ Calque
This is very similar to the literal translation, but has a number of nuances. The aim of calque is to take an expression from the source language as a starting point and transfer it to the target language. It is done without the need to respect its own structure.
✔️ Borrowing
In this translation technique, a word or expression from the source text is used in the target text. In fact, there is an absence of a word or expression's translation in borrowing. The word is usually written in italics. We want to point out that nowadays there are many accepted Anglicisms in target languages.
✔️ Transposing
The transposing technique is common and is sometimes performed naturally or even unconsciously by translators. With transposing, the grammatical structure of the sentence is changed, but the meaning is not.
✔️ Modulation
It's a technique where the message is altered through a change of perspective or a semantic change, but the meaning of the message is retained at all times.
✔️ Equivalence
In the equivalence translation technique, the same situation is reproduced with different stylistic and structural resources that have nothing to do with each other. However, the same meaning is always maintained.
It is a technique that iswidely used for proverbs or common expressions of each language.
✔️ Adaptation
This is a technique that seeks to translate one language's cultural elements with others that have been adapted to the target culture.
Translators have a series of resources and different techniques to perform a professional translation. None of them is any better than the other, as in fact the result of a good translation is always the right combination of different techniques according to the needs of each request.
In order to adapt a text, we always analyze the meaning of each message in its source language and, by doing so, we transfer it to another language while maintaining the original meaning, thus achieving a professional and high quality text! In order to properly perform this task, our team of translators make use of a series of techniques and thanks to these, we can offer you a total quality guarantee of the message's meaning in the translated language.
We have extensive experience in the translation sector and have worked for several clients in the culinary sector. We have adapted all types of menus using the current techniques as appropriate. The choice of one technique or another will depend on the function of the verbal elements and of each text to be translated.
Get the perfect culinary translation to grab the attention of as many customers as possible. Like so, your target audience will connect with your proposal and visit your establishment more often. At Blarlo, we will turn your business into a point of reference thanks to a creative and unique menu of products. Contact us and we will send you with a bespoke proposal. Visit our website now and check out our range of services!
This post is also available in: Español (Spanish) Français (French) Deutsch (German)