It may be that you've asked yourself more than once about the differences between a translator and an interpreter. That's why we've decided to make an article explaining what each professional does to help you understand more about professional translators and their true tasks.
Translators
The work of a translator is to translate a text from a source language to a target language. This does not mean that a translator simply "switches out" each word; instead, translators must also take into account the overall meaning of the text. Thus, their work is not as simple as merely using a dictionary. However, translation always uses a written text in both languages. Meanwhile, in the case of interpretation, the task is usually carried out orally.
Interpreters
So, what does an interpreter do? Surely more than once you've been able to see someone who is translating to another language simultaneously. That is, while one person is speaking the interpreter is translating what the person is saying to another language. The fact that it is simultaneous and oral makes it necessary for an interpreter, in addition to having perfect knowledge of the language, to be able to react quickly and adapt to any special circumstances that crop up in the course of the event being interpreted. In addition, interpretation is not a question of translating everything said 100% accurately; instead, the idea is to transmit the general message correctly. That's why sometimes synonyms and certain grammatical forms can be changed to make the task easier.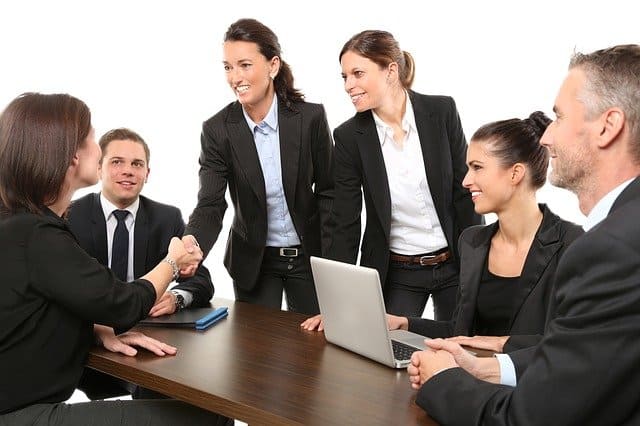 Similarities and differences between translation and interpretation
The fact that one language is being translated to another in both cases means that both translators and interpreters must have full knowledge of the source and target languages for the message. Therefore, they have had to study language lexes, grammar, different registers, etc. In fact, the university degree includes both translation and interpretation because of the similarities between the two tasks.
Nevertheless, there are also some notable differences. In addition to the fact that interpretation is oral and simultaneous, the skills expected of each of these professionals are different. The translator aims to transfer a text from one language to another without any type of spelling mistakes and with as much accuracy as possible. Translators must be fully proficient in the languages they are working in, as the literary figures, metaphors, etc. that may appear in the text must be translated correctly.
Interpreters, on the other hand, do not need such an exhaustive level of knowledge but they must work in front of the public under the pressure of translating at the pace that the other person is speaking, all the while ensuring that their message is making sense.
In short, the translator translates from one language to another while an interpreter is more concerned with getting a general message across from one language to another – usually doing so simultaneously. Normally, if you want to translate a text, you hire a translator because of the skills set that we've spoken about above. Thus, if that is your case, don't hesitate to contact us, as we are a leading translation agency and will be delighted to find a translator for your job.
This post is also available in: Español (Spanish) Français (French)