When learning a language, it is always necessary to have a dictionary that does more than just offer you the meaning of a word; instead, it should also offer complementary grammar explanations. What are the best dictionaries for learning a language? In this post, we'll tell you about the most famous ones.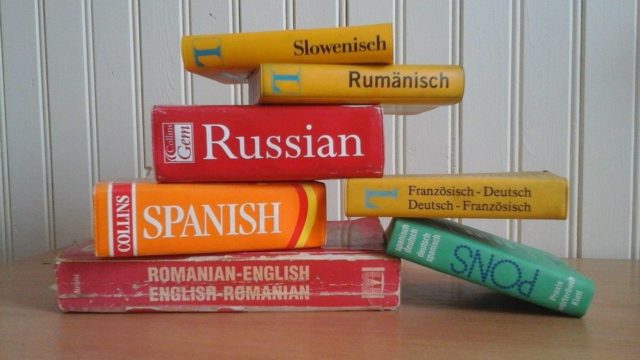 The most recommendable dictionaries for learning languages
Before we tell you what dictionaries are the most recommendable, we must note that there are specific dictionaries for phrases, for technical vocabulary, and for all types of variants of each and every language.
And now, without further ado, let us tell you about the best dictionaries.
Dictionaries for learning English
The classics continue being the most recommended. Here they are:
– Collins pocket. It's noteworthy because of its design and layout. It makes it easy to find the term, marked in blue, and it is very resistant to frequent use.
– Cambridge pocket. This is one of the most complete dictionaries, as it offers the meaning and some example sentences for you to know how the term is used.
– Flash Grammar (Vox). Instead of including a small book with grammatical notions in a dictionary, the publishing company has decided to create a dictionary with infographics with all types of grammatical notes for you to remember the content easier.
– English Advanced (Vox). Apart from having a greater number of words, in each explanation the specific use of each of the words is specified, expressions are commented on, and it is explained how they can be used in your speech. This one is both complete and long lasting thanks to its hardback cover.
Are you learning French?
There is nothing better than to trust these two examples that could be your best allies:
– 100 % Visual (Larousse). This is recommended for children and beginners. It includes 2000 words with images to make the meaning easier to remember. It is topped off with 80 topics related with daily routines, a small dictionary at the end, and a basic grammar book.
– Dictionnaire français (Larousse). With 350,000 words, 400,000 expressions, 200,000 examples, and the variants of the different types of French, it seems easy to say that this is not only a useful but also essential dictionary.
Would you like to learn German more easily?
Due to the phonetic diversity of this language and the fact that it is not always easy for non-natives to learn phonetics, don't hesitate to glean support from these dictionaries to help you achieve success:
· Langenscheidt compact. It includes more than 95,000 translations of words and expressions. Watchwords are colored in blue so that they can be identified more easily, it includes phonetic transcriptions to improve pronunciation, and it has grammar notes. The CD-ROM is always helpful to be able to access the aforementioned information more quickly.
– Pons Advanced. It includes more than 118,000 entries and can be purchased in physical and electronic format. It allows you to search by conjugated forms, making it easier to find the word you need in less time. There are notes about when the term is used in Austria or in Germany. It includes grammar and cultural notes about Germany.
Regarding the rest of languages, we recommend you always choose a dictionary that has the same features as those mentioned above. You are sure to learn more quickly and it won't be long before you improve your level.
This post is also available in: Español (Spanish) Français (French)