Would you like to learn a new language, but you just don't have the time? This happens pretty often, since work and our daily routine consume us, and when the time comes to take on a new challenge, we lack motivation. In this article, we're going to give you a few reasons why you should start learning a new language. Specifically, we want to teach you how to say love in different languages. Here we go.
Learning a language will boost your confidence
When you decide to learn a new language, your confidence will gradually start to climb, since, the more you improve, the more motivated you will feel. Your progress will provide you with enough motivation to continue learning. What's more, you'll gradually start to let go of that fear we all have of not pronouncing this or that word right. No one expects your grammar to be flawless, and simply having enough willpower and persistence to study a foreign language will bring you more praise than anything else.
Studying trains your brain
In the same way you train at the gym or by playing sports to be fit and healthy, something very similar happens with your brain. When you're in the process of learning a language, learning new grammar and vocabulary contributes to maintaining a good cognitive state, boosting your memory, and also getting better marks on tests or exams.
Travelling will be much more fun
By studying a new language, when you travel to the country in question, the experience can be much more enriching. You can interact more easily with the locals. What's more, you can travel more freely, away from organized tours. Although, at first, this might be a bit of a shock, you'll see that people will quickly respond and guide you when they see that you're speaking their language, or at least trying to.
With a good knowledge of languages, your travels will turn into more interesting adventures, and you'll have the opportunity to truly discover other cultures and ways of perceiving life.
Meet new people
When you attend a language-learning course, you have the chance to meet lots of new people with whom you can probably share interests. Even if you decide to do a language course abroad, you will meet lots of people from different countries with whom you'll be able to forge good friendships.
By attending a language course, it's possible to meet so many new people with whom you could even end up building lasting friendships. What's more, once you have gained new linguistic skills, you will be able to comfortably communicate with people from all corners of the world and learn a lot from them.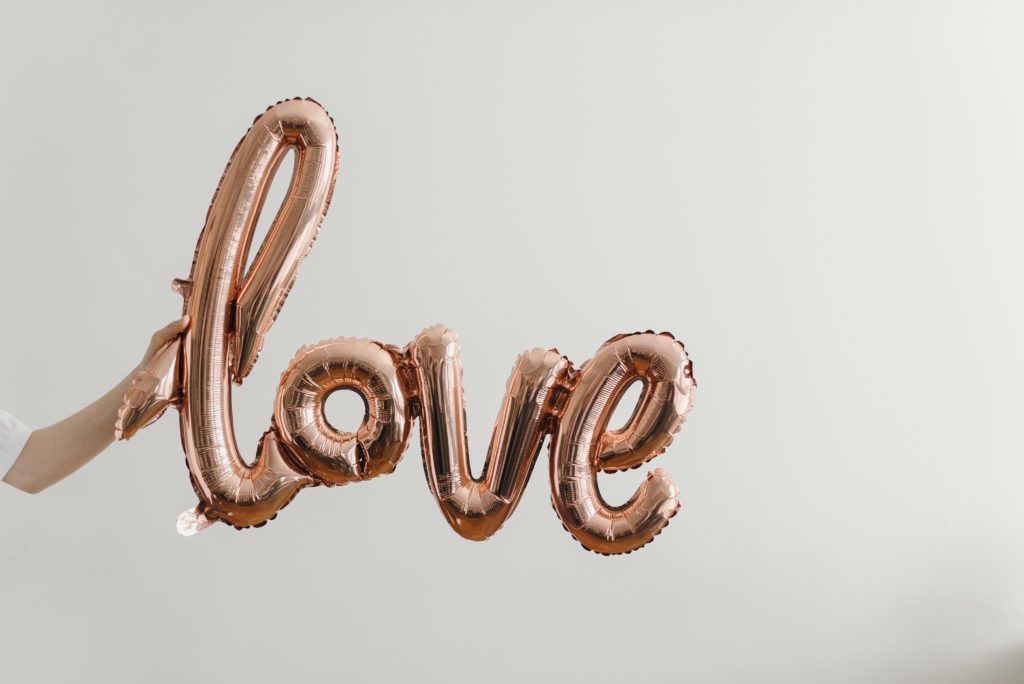 You could even meet your match
Who knows? We've already mentioned that learning languages is a brilliant way to get to know new, interesting people, with all their worries and ambitions. So, if you're looking for love… maybe you'll find it this way. Perhaps the person you're looking for is from a wildly different culture; learning new languages and visiting other countries will give you the chance to find out for yourself.
So, just in case, we're going to give you a long list so that you know how to express love in different languages.
Vietnamese: Anh yeu em.
Afrikaans: Ek het jou lief.
Albanian: Te dua.
Bengali: Ami tomake bhalobashi.
Bulgarian: Ya tabe kahayu.
Catalan: T'estimo.
Cantonese: 我愛你(ngor oi lei)
Czech: mám tě rád
Mandarin Chinese: Wo ai ni.
Croatian: Volim te.
Korean: 사랑해 (sa rang he)
Danish: Jeg Elsker Dig.
Ethiopian: Afgreki´.
Filipino: Mahal kita.
Frisian: Ik hâld fan dy
French: Je t'aime.
Greek: S'agapo (Σ' αγαπώ)
Hebrew: ani ohev otakh (if you're a man) and ani ohevet otja (if you're a woman).
Hawaiian: Aloha Au Ia´oe.
Hindu: Hum Tmhe Pyar Karte hae.
Dutch: Ik hou van jou
Hungarian: Szeretlek.
Icelandic: Eg elska tig.
Indonesian: Saya cinta padamu.
Irish: Taim i´ ngra leat.
Italian: Ti amo.
Japanese: Aishiteru or Anata ga daisuki desu.
Korean: Sarang Heyo or Nanun tanshinul sarang hamnida.
Latvian: Es tevi miilu.
Persian: Doo-set daaram.
Polish: Kocham ciebie.
Portuguese: Eu te amo.
Romanian: Te iubesc.
Russian: Ya tebya liubliu.
Swedish: Jag alskar dig.
Swiss: Ich lieb Di.
Taiwanese: Ua Here Vau Ia Oe.
Turkish: Seni Seviyorum.
Ukrainian: Ya tebe kahayu.
German: Ich Liebe dich.
Arabic: Ana behibak (to a man) / Ana behibek (to a woman).
Armenian: Yes kez sirumem
Bambara: M´bi fe.
Macedonian: Te Sakam.
Nahuatl: Ni mits neki.
Open your mind to new possibilities
As you can see, a new language can help you to view the world through a different lens and, above all, it offers you new expectations in every sense. Whether you want to express love in different languages, or whether you want to forge a new professional future for yourself, there will be nothing but positives. At Blarlo this is a well known fact, which is why we work with the best native professional translators. You can be one of them.
This post is also available in: Español (Spanish) Français (French) Deutsch (German)