The figures do not lie, the increase in online sales has exploded in recent years. The turnover generated from e-commerce was close to 22,000 million Euro in 2016; an increase of 23.3% on 2015.
One of the reasons that online sales have recently risen to new heights is Black Friday. The last Friday of November has become a day for e-commerce. It is important to prepare a good sales and marketing strategy to ensure you seize on the opportunity to maximize your sales, and here at blarlo we want to give you the support you need to achieve even greater sales.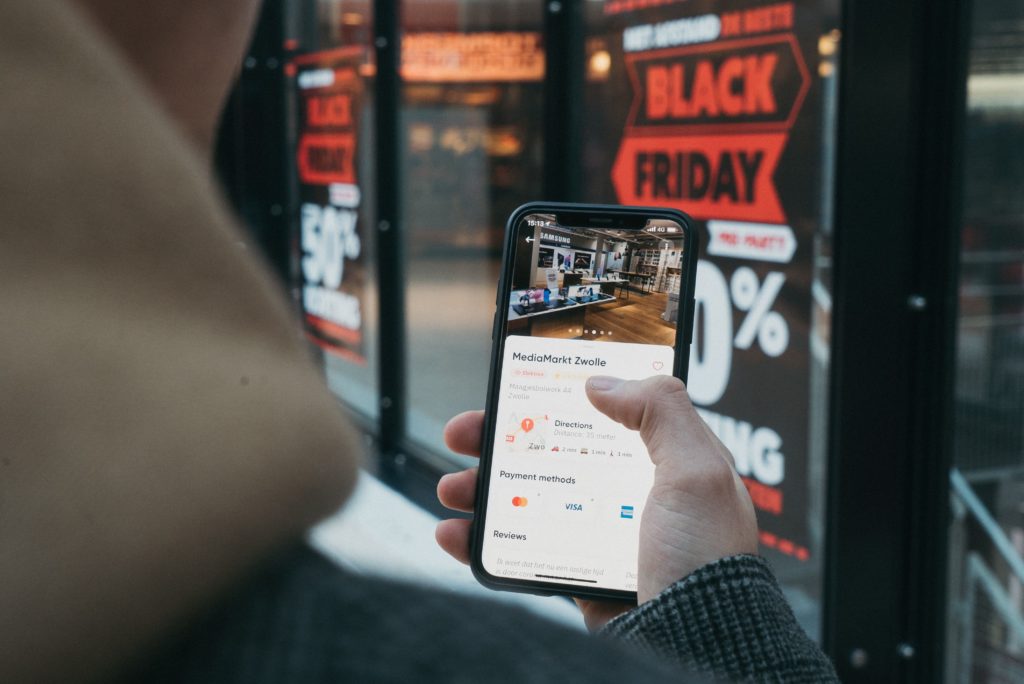 1. Translate your web content
Translators play a central role in any online business. Translating both the contents of the website and users' feedback will enable you to reach a wider audience. Remember, your target audience no longer has to be simply those who live in your city. You have a much wider audience and you can do business all over the world.
Nevertheless the translation of the content must be of a high standard and carried out by a professional within the sector so that the message can be conveyed in an appropriate way to suit your intended audience. At blarlo you can find translators whatever your need, business sector and language. Ask us for a no commitment quote.
2. Consider your local audience
Whilst it is true that you have to think big, and sell globally to expand any e-commerce operation. It is equally important that you consider your local customers. Each country has an unmistakable culture and a way to complete business whilst upholding local customs, in this case the sales are completed online. For example, it is likely that the marketing campaign you use for Europe will not be as effective in Asia.
Knowledge of the local market before you expand your business will ensure you have the best chance of success. It is best to know the market as if it were your own. By utilizing such information you will be able to increase sales and improve brand awareness. You will no longer be selling, you will be captivating your customers.
3. Adapt your website to a mobile version
Around 66% of online purchases are completed using a mobile phone. The reason is very simple: we always have it to hand. Given the above information, it is not surprising that many people consider it is essential to adapt content to a mobile-friendly format to achieve the greatest success.
If a website has been optimized to be viewed through a mobile phone you are enabling the user to view your site when they want to which is often when they need your assistance. The products, texts and spaces are aligned on the screen for easy access to the information they need. This ensures that the user's experience is more rewarding and that they add more items to their shopping cart.
4. Simplify the payment method
When a customer buys goods from a physical establishment, he has the option to pay in cash or by card, and the conditions for returning the item are not always the same depending on the business the customer has visited.
In the online world the same applies. A user can chose to pay by credit or debit card, Apple Pay or Paypal. Each e-commerce web site is free to determine their specific payment system and the more options you have, the easier it will be for your customers to buy items from you online. By simplifying the payment methods available you ensure that the process to validate and complete the purchase has the lowest number of steps available, which in turn expedites the speed of the sale and prevents the consumer from thinking twice about his purchase.
Another very important factor that should be taken into account is that the payment gateway must be reliable and secure. A user who feels that he is not navigating through a secure page is unlikely to complete a purchase.
5. Take advantage of the holiday period
Black Friday is the day that many users look forward to before the Christmas period begins. They look forward to the discounts not only online but also in the stores themselves. The day has become the trigger point for those who countdown to the holiday season and look forward to Christmas and Epiphany Day, which for many people represent the majority of their purchases for the festive period.
Take advantage of these key dates by optimizing and translating your website. Remember the importance of competitive pricing, investment in marketing and, most importantly, how to boost the value of your products so that the user experience is memorable.
And you, how do you prepare your e-commerce site for Black Friday?
This post is also available in: Español (Spanish) Nederlands (Dutch)